Service Department at Carolina RV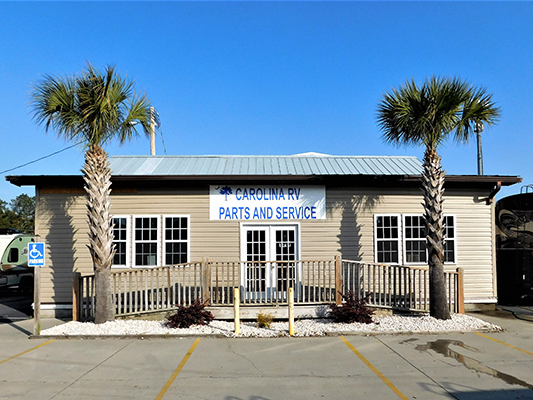 Carolina RV has the newest shop in the area with the very best technicians dedicated to giving your RV the very best care. From roofs and appliances, to slide-outs and awnings, we are here to help you with all your service needs.
If you are at a campground and can't make it to us, we'll come to you! We also offer winterization services and off-season maintenance. We'll pick up your RV from storage, complete all the required maintenance and return it for you so you don't have to worry!
We have the equipment and experience to get your fifth wheel, toy hauler, and travel trailer in prime shape, and that means more road time for you. Give us a call and we'll get you in and out of the shop in an efficient and timely manner, so you can get back to experiencing the freedom that the RV lifestyle provides.
Monthly Service Special
Free pick-up and delivery and roof inspection with $99.99 BASIC winterization (*within 30 mile radius of the dealership.). Call to schedule your service today!
Schedule Service
We can help you keep your Forest River, Shasta, Cedar Creek, Surveyor, Oasis, XLR, and Sandpiper vehicle in pristine condition! If you have any questions or concerns about your fifth wheel, toy hauler, and travel trailer, feel free to call us at (843) 213-1554 and we'll be happy to help you over the phone or assist you in making an appointment. Come talk to us about how to best maintain your investment and learn more about our available services!
Call, visit, or contact us today. We're here to help.